Posted on
Insurance Platform Provider GFlex40 Chooses BioID for Anti-Spoofing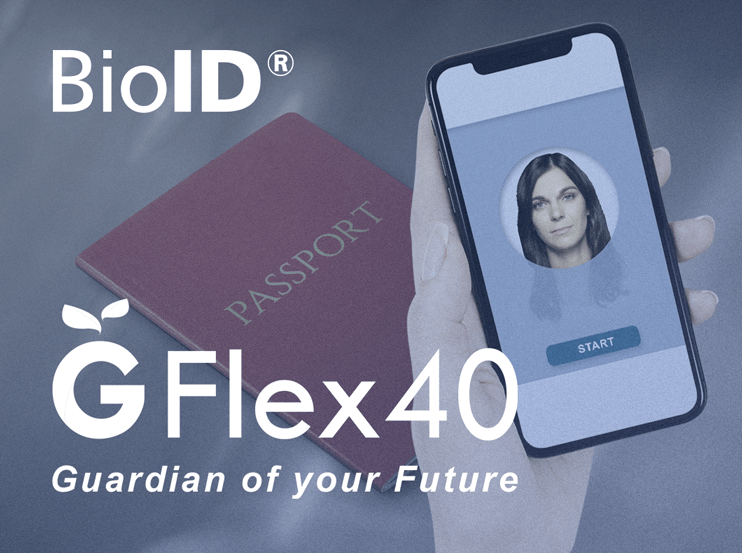 Nuremberg, Germany and Kuala Lumpur, Malaysia – April 27th, 2021

GFlex40, Malaysia's first digital managing general agent, has chosen BioID to deliver its regulatory compliant liveness detection for fraud prevention. GFlex40 seeks to transform the conventional insurance purchasing journey via an end-to-end digital experience. BioID's anti-spoofing enriches the platform's identity verification to become a fully automated, trusted process.

Liveness Detection for Automated Insurance Application
By simplifying the application process using automated biometric workflows, users can purchase insurance products from top of the line insurance underwriters through GFlex40's online portals. BioID's Liveness Detection for facial matching now powers the ID ownership validation and identity verification steps. The technology is ISO/IEC 30107 compliant and requires only two pictures to determine whether they were delivered by a genuine user. Dedicated to catering end-user applications, BioID liveness detection can be used with any standard smartphone or webcam.

Anti-Money Laundering and Counter-Terrorism Financing screening are a vital element of GFlex40's insurance application workflow, complemented by image recognition and document authenticity verification through OCR and score assignments. Besides making the insurance market more accessible for end-users, the GFlex40 platform FlexyProtect is also geared at providing insurance to SMEs and businesses.

"The collaboration with our partner BioID allows us to fully automate our application processes ensuring compliance with existing E-KYC regulations, including identity verification. This directly simplifies the sign up and onboarding process, further reducing the complexity of the insurance market", says Sathiamurthi Ramanaidu, Co-Founder and CEO of GFlex40. "We are thrilled to finally launch GFlex40 as a key step to making insurance more accessible for all Malaysians."
Ho Chang, BioID CEO: "The insurance market is yet another industry to adopt biometric identity proofing for more efficient processes. BioID powers high assurance levels while substantially reducing identity theft, money laundering and other fraud, therefore we see the collaboration with GFlex40 as an ideal fit."
About GFlex40
GFlex40 was established in 2019 with the objective of closing the gap of uninsured in Malaysia. With our breakthrough technology EVAN (Expert Visual (aided) Actuarial Nexus), we believe that this would provide a solution for the majority of Malaysians who fall into this category. Technology plays a fundamental and crucial role within the business model of GFlex40. At its core is Expert Visual (aided) Actuarial Nexus (EVAN) platform which was built in-house by GFlex40's team. EVAN is able to perform key activities such as rule-based underwriting of customers, identification of NRIC, data collection from IDs, image recognition and document authenticity verification by way of OCR and score assignments.

GFlex40 also extends its technological advancement through strategic partners. GFlex40 has partnered with BioID™ for liveness detection capabilities and is working with other partners to develop Natural Language Processing driven ChatBots to perform first touch customer service which will eventually take over the full customer service portfolio except for the most pressing and crucial cases.

About BioID
BioID offers liveness detection, facial authentication & biometric identity proofing as a Service. With 20 years of experience its special focus is on biometric anti-spoofing Made in Germany. In line with this, the company's facial authentication service offers data privacy and security by design. BioID is guided by the vision to enable software based biometric verification – with any device, for any application. The privately held company with R&D based in Germany has proven its biometric technology through many years of use at enterprises, banks and government organizations.
Contact
BioID
Ann-Kathrin Freiberg
+49 911 9999 898 0
press@bioid.com

GFlex40
Public Relations
+60 162 5608 21
public.relation@gflex40.com