Press release: Pikcio partners with BioID to deliver age verification as a service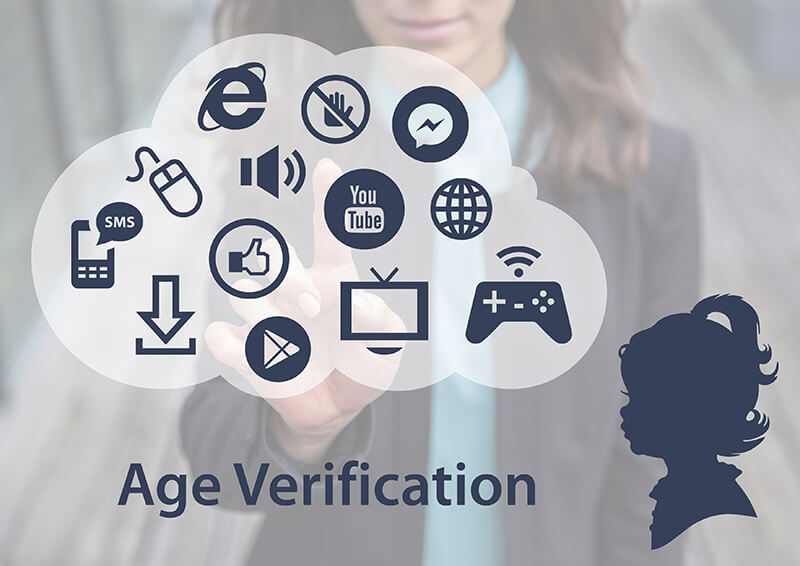 Nuremberg, Germany and Lausanne, Switzerland – November 20th, 2018 – Blockchain-based data exchange company Pikcio and cloud biometrics developer BioID have announced a joint project in which BioID's facial recognition will be used to deliver age verification as a service. This partnership aims to ensure age verification restrictions are met by adult websites, in compliance with new UK regulations.
Meeting regulatory compliance through biometrics-assisted age verification
Pikcio has developed a platform for a decentralized, secure, transparent and legally compliant exchange of personal data between individuals and businesses. The fintech company helps store, secure, verify and certify data. A key point: the individual has complete control over his data, how it is accessed and by whom. Its application for age verification has become urgent as UK regulators have issued laws banning websites with adult content unless there is a proper age verification system in place. At stake: user anonymity and consent. Because a website user's identity cannot be disclosed, "anonymous" age verification needs to be implemented. The system also requires the user's consent as they will object to both cumbersome processes and personal data stored on explicit websites.
"Anonymous" age verification with privacy-assured biometrics
"We will simply store tokens of the data we have verified. The user logging on to an age-restricted site has the option to make the token reusable and thus does not have to go through the verification process each time," says Pikcio CEO Didier Collin de Casaubon. "Delivering a simple, intuitive experience when verifying the individual's data or token is key to this solution. With BioID's advanced face recognition and liveness detection technology, we can extend this philosophy to "anonymous" age verification as a service."
KYC/AML processes are in place for Pikcio's customers' onboarding processes. Age verification and tokens with biometric recognition reuse is yet another step to ensure frictionless and highly secure online processes. Companies under UK regulation as well as data-aware individuals will benefit from the concept.
"Pikcio is a true innovator in the field of securing, exchanging and verifying personal data. With face recognition as an authentication method, access to data is exclusive to its owner. Combining our technologies for age verification services is the ideal way to deliver a highly innovative means of compliance with UK regulation. We are pleased to help Pikcio continue to improve their services," says BioID CEO Ho Chang.
About BioID
BioID is the cloud biometrics company with advanced liveness detection. We offer multimodal face, eye and voice recognition. Our service is provided with a special focus on data privacy, reliability and security. Guided by the vision that anonymous biometric recognition empowers internet users to secure their online identities with privacy, BioID offers a reliable link between a real person and their digital identity. This is performed by verifying the user's presence in a convenient and natural way – just the way you look or the way you sound. BioID's patented liveness detection and the PhotoVerify technology make online "face-to-face" identity proofing possible. Privately held with R&D based in Germany, BioID has offices in Switzerland and the US and its technology has been proven through many years of use at enterprises, banks and government organizations.
About Pikcio
Personal data is a valuable asset that is also at increased risk. Centralized storage means valuable personal data is always vulnerable. In response to these threats, new legislation aims to protect individuals and creates technical challenges for businesses. Pikcio provides a decentralized, secure, transparent and legally compliant means of exchanging personal data between individuals and businesses. Pikcio empowers the individual to control access to their data. Our mission is to validate, secure, store and allow the safe monetization of your personal information, while keeping you in the driver's seat.
Contact
BioID
Ann-Kathrin Schmitt
+49 911 9999 898 0
press@bioid.com
Pikcio
Marie Lemée
+ 33 6 59 88 96 62
Marie.lemee@pikcio.com
https://pikcio.com/
Downloads