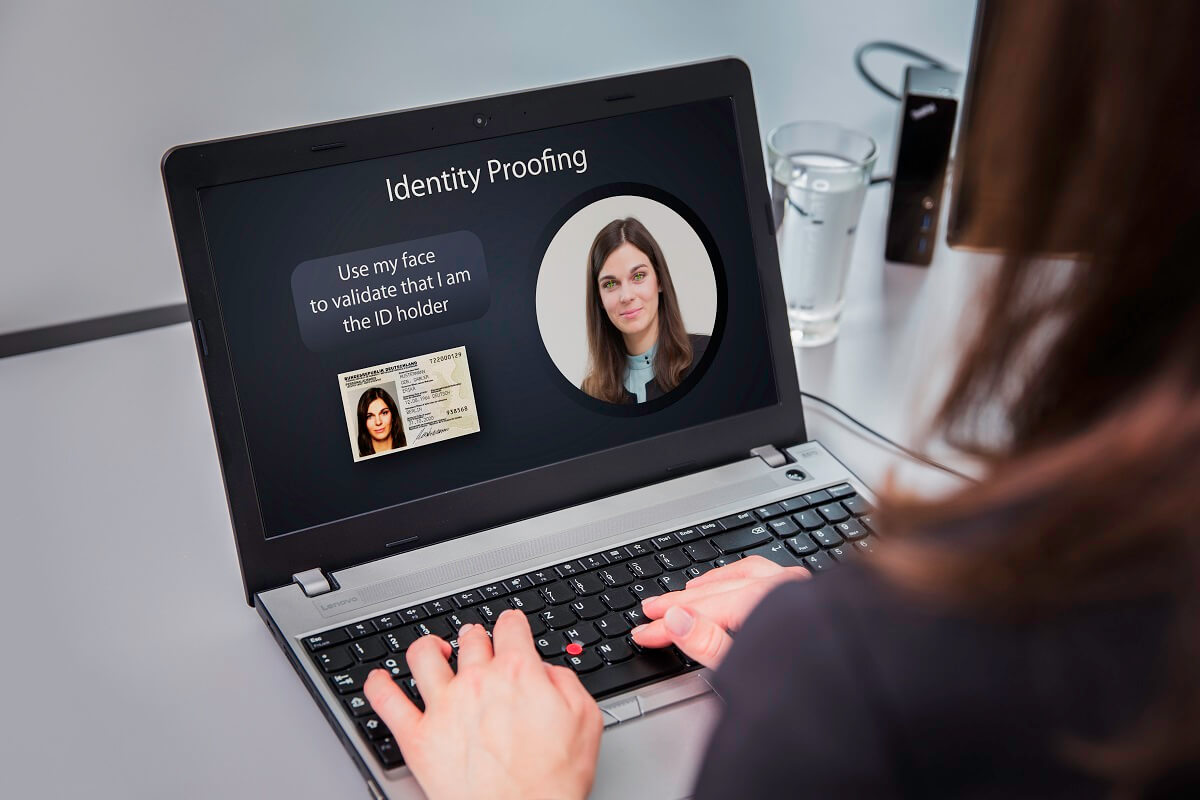 Work from Home with Biometrics
Biometric Authentication for Remote Work
IT security is a real challenge when it comes to remote work. On top of private network and device security, authentication of employees is crucial for remote access. Username and password login might be sufficient within the office's premises. For employees working from home (WFH), access to sensitive company resources needs to be secured with even higher levels of assurance.
Biometrics effectively binds a digital identity to a physical person. For employees working in home office, companies can use facial biometrics to verify their identity as part of their multi-factor user authentication. Checking their physical presence is an integral part of their session control. Seamless face recognition, using standard cameras, that can be set up without significant overhead and IT infrastructure investment, provides for broad applicability and acceptance. Face recognition with liveness detection, such as that offered by BioID, ensures session management integrity without security compromise.
WITH BIOID, WORK FROM HOME AUTHENTICATION BECOMES SEAMLESS AND SECURE USING BIOMETRICS.
How REMOTE AUTHENTICATION WITH BIOMETRICS WORKS
In random intervals, webcam is activated to take two snapshots.
Face detection with liveness detection is carried out. If employee is absent from the camera for a certain period of time, the screen is locked.
If a face is found, snapshots are used to validate if the authorized employee is in front of the camera.
Strong biometric anti-spoofing prevents fraudulent access.
If unregistered people or multiple faces are detected, session can be suspended or terminated. Administrators can be alerted.
Benefits of WORK-FROM-HOME AUTHENTICATION With Face Recognition
Seamless real-time multi-factor authentication.
No special hardware required: use any standard off-the-shelf camera.
Exclusive access for authorized employees, no more account sharing or access abuse.
Effective fraud prevention through liveness detection and highly accurate face matching.
Highest IT security standard for remote work authentication.
User-aware and privacy-assured biometric agent checking user presence in the background without interfering work activities.
Test our biometric verification – the backbone of WFH authentication with biometrics
COVID-19 Makes Work from Home a Standard
During the COVID-19 outbreak, many companies needed to send their personnel home for working remotely. This happened with great pressure and little time to optimize work-at-home (WAH) environments. Now, as working from home remotely becomes more of a standard than ever before, robust security frameworks are required. Admission to customer data and company platforms needs to be granted to legitimate employees exclusively.
Our customers ensure this by using a facial recognition service and liveness detection by BioID.
Design your own work from home authentication platform by integrating our APIs or contact us to learn more about total solutions offered by our partners.
A total solution for work from home authentication with biometrics is offered by a German BioID partner.