Posted on
BioID® collaborates with any2any for secure user journey and convenient user experience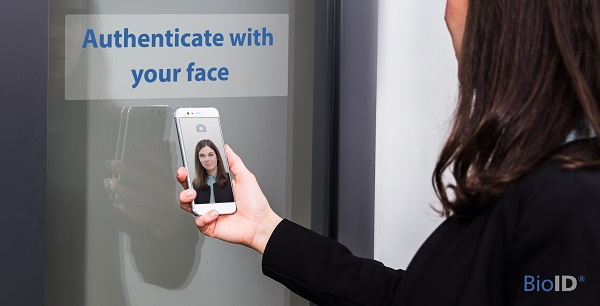 Nuremberg and Munich, Germany – October 9, 2017 – any2any: The experience platform any2any and cloud biometrics developer BioID today announced a partnership in which BioID's face recognition will be used to provide the user experience when using any2any's "experience platform". The any2any platform enables customized, secure, branded experiences for applications such as co-working and flexible working environments, events, travel, education and enterprise. Enabling corporates to move into secure and authenticated working environments, any2any now collaborates with BioID for secure authentication. The collaboration is set to deliver convenient on-boarding and check-in processes for use cases such as physical and virtual access, secure payment and navigation.
"Designing for individuals is now defining 'employee experience' in the workplace. As companies place ever increasing emphasis on user experience, their employees are beginning to expect that same level of engagement and convenience in their work lives," said any2any CEO Allan Chester. "Security and authentication of physical and digital assets is still critical, but companies have to design work experiences that are easy and intuitive for their people. Biometric recognition is a key technology for us to unite the security and experience needs of today's employees."
"To support the bold, far-reaching vision of any2any's platform, strong security is essential in order to gain the trust of service providers and end users," said Ho Chang, BioID CEO. "Face recognition will help them to deliver the needed security in an intuitive, frictionless manner."
First deployment goes live in Austria
A first integrated solution has already been deployed for leading global production facility manufacturer ASMAG at its headquarters in Austria. Beginning with physical access control for both employees and visitors based on any2any's mobile platform and secured by BioID's face recognition, the project is part of ASMAG's ongoing Industry 4.0 project.
"To maintain a competitive edge, manufacturers must take steps to adopt an Industry 4.0 model by converting their facilities into smart factories, with advanced automation and intelligence. However, such technology comes with challenges in terms of both security and user experience," said Johann Vielhaber, CEO of ASMAG Group. "With BioID's authentication and the experience platform from any2any, we can now ensure the security of our operations to protect the secrecy of every design before it gets delivered to our customer."
About any2any
Cloud-based any2any software enables companies to curate the experiences of their customers, employees, and partners when moving into secure and authenticated flexible working environments: by removing the daily frictions such as check-in, secure access and authentication, payment, and finding community and connection, we increase human engagement and improve the experience of the individual. Our any2any platform brings benefits for Co-Working, Corporate Real Estate, Human Resources, Branding, and digitalisation initiatives, and offers opportunities for flexible working spaces to cater for the large Enterprise.
Contact
BioID
Ann-Kathrin Schmitt
+49 911 9999 898 201
press@bioid.com
any2any
Allan Chester
+49 1733 034 249
allan.chester@any2any.co

https://any2any.co/
Downloads